Share feedback
Thanks for sharing your feedback!
Issue your awards whenever you want, from wherever you want.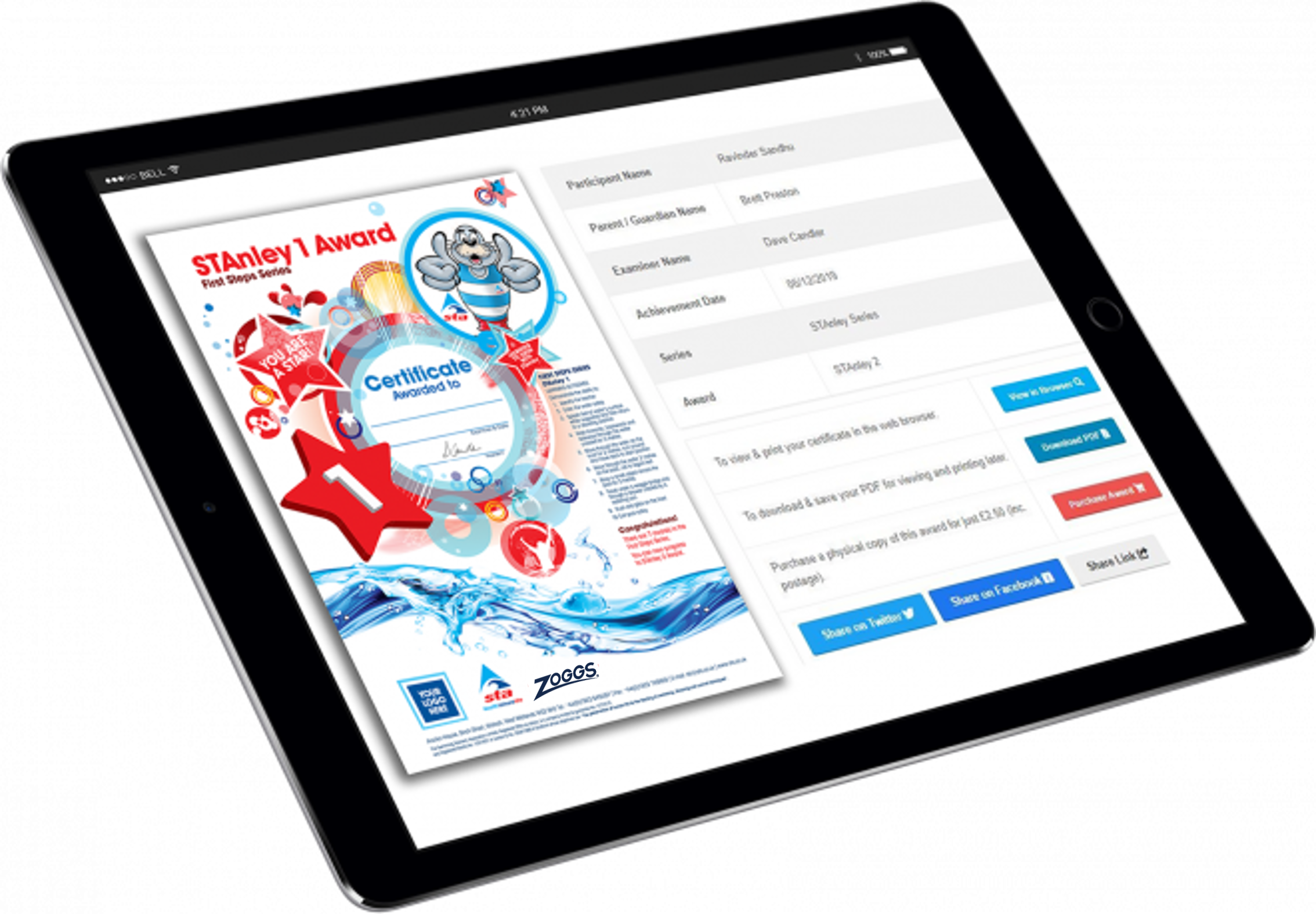 Personalise your very own awards without the stress, admin or design costs. Issue swimming awards digitally, whilst giving parents the option to order the traditional woven badge and the printed version of your branded certificate.
STA is delighted to announce the development of an all-encompassing digital awards system that gives swim schools an alternative and efficient way for issuing awards from its International Learn to Swim Programme (ILSP) and Junior Lifeguard Programme.
Need More Info?
For further information on how you can issue your awards digitally
click here
.
---
Was this article helpful?
---
What's Next