Can I purchase online learning modules for other people?
---
Share feedback
Thanks for sharing your feedback!
Online learning can be purchased for your individual use or you can purchase multiple programmes to allocate to other users.
Purchasing Multiple Online Learning Modules
To purchase multiple programmes to allocate to other users, firstly select whether one of the modules will be for your individual use by selecting the appropriate option from the Is this product for your individual use drop down.
Now, enter the quantity of modules you are wanting to purchase via the appropriate STA Swim-Shop product page: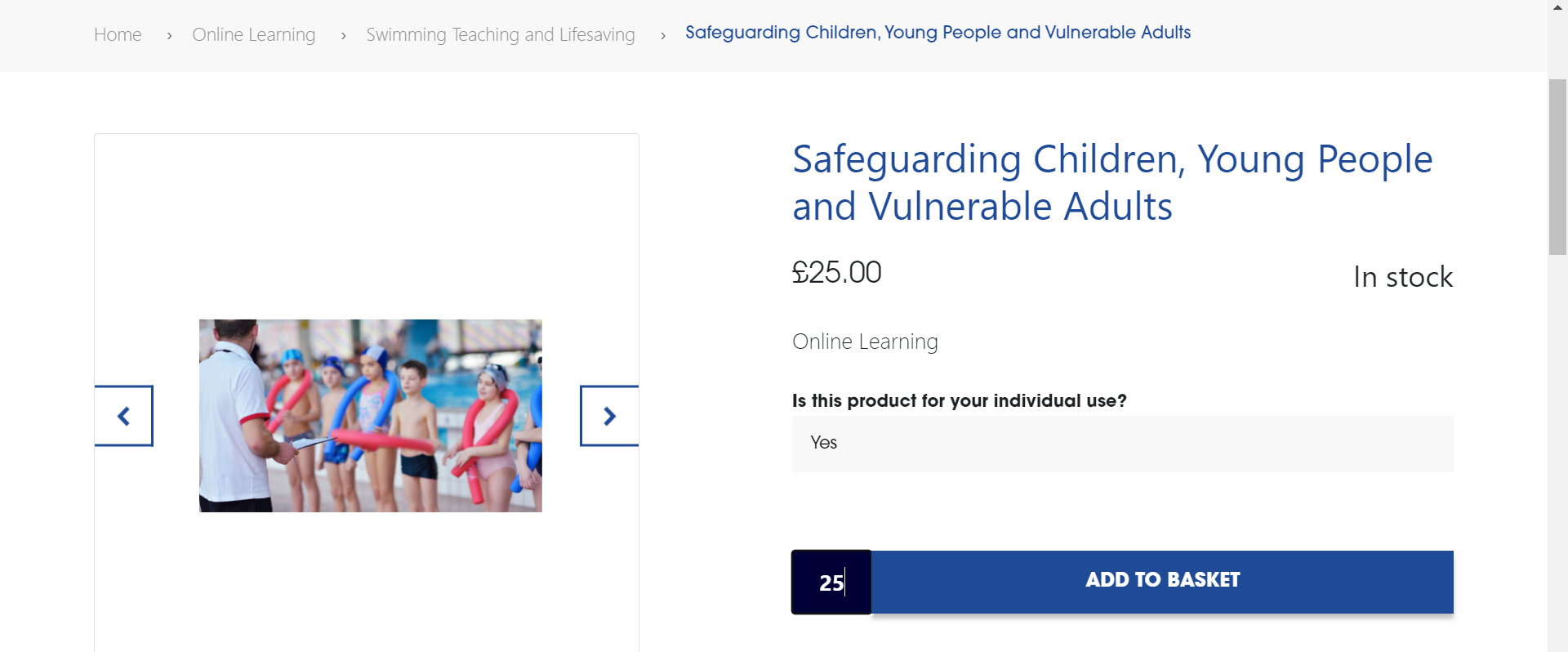 Allocating Online Learning Modules to Other Users
Upon successful purchase, the desired number of modules purchased will be waiting for you in the Online Learning - Allocate area of your STA Online account. Click the My Account - Dashboard option from the STA Swim-Shop to quickly navigate back to your STA Online account.

Within the Allocations page, you will now see your purchased modules enabling you to:
Invite users;
View the status of currently invited users;
Edit / remove previously invited users;
See the programme completion status of previously invited users.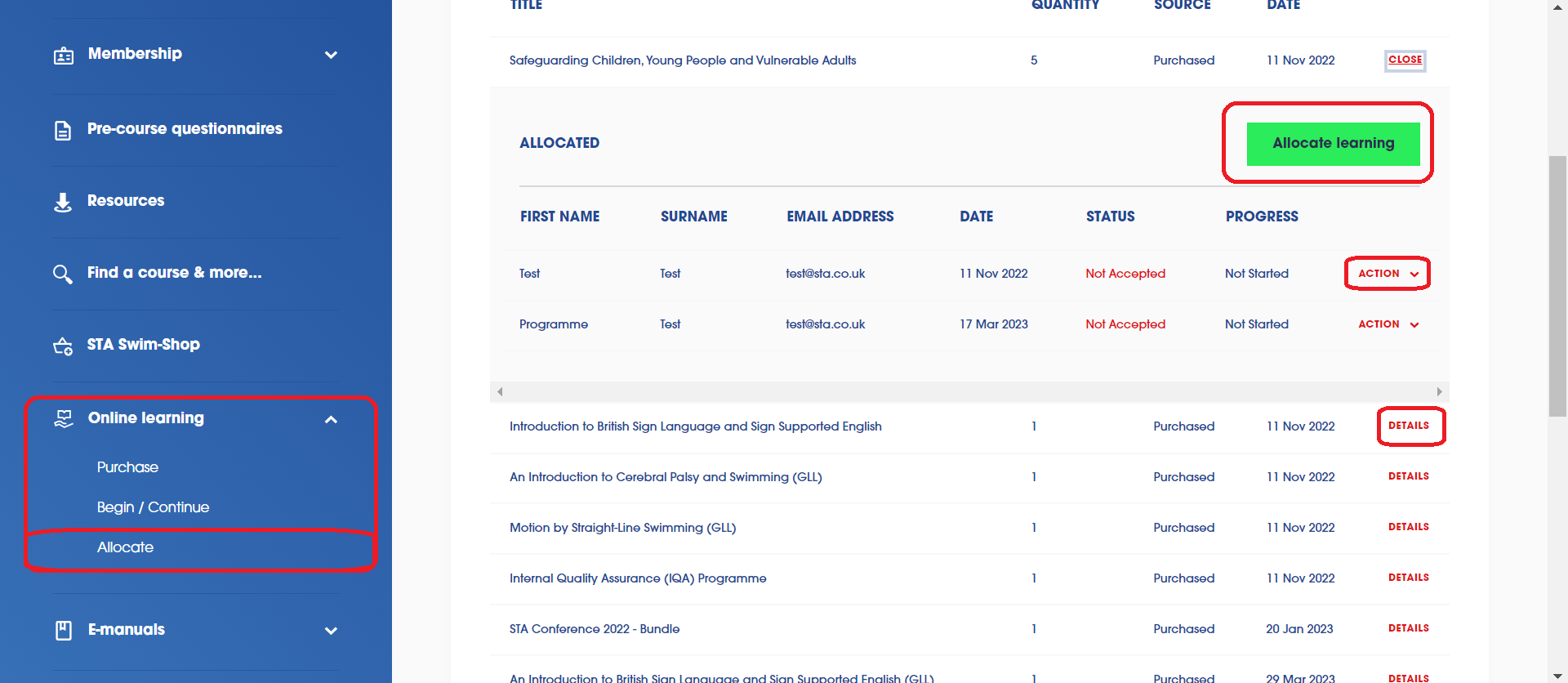 ---
Was this article helpful?
---
What's Next