Share feedback
Thanks for sharing your feedback!
We value all qualifications within leisure, so whether you've trained with STA or another awarding organisation, we welcome you to join a professional network of over 18,000 international members.
Membership can be provided to all professionals within swimming teaching, first aid, lifeguarding and pool plant.
Please note: Membership is mandatory for all STA Tutors and learners enrolling on STA aquatic and swimming teaching courses.
Applying for Membership
To apply for membership you will require an STA Online account however if you do not yet have an STA Online account, one can be setup during the membership application process, detailed below:
To begin the membership application process click here.
Please note: You can also access the same application process by logging into your STA Online account and clicking Memberships - Purchase Memberships from the STA Online navigation menu.
Logging in or Registering for an STA Online Account
You will now be asked to either log into your STA Online account (if you already have one) or be requested to register for an account.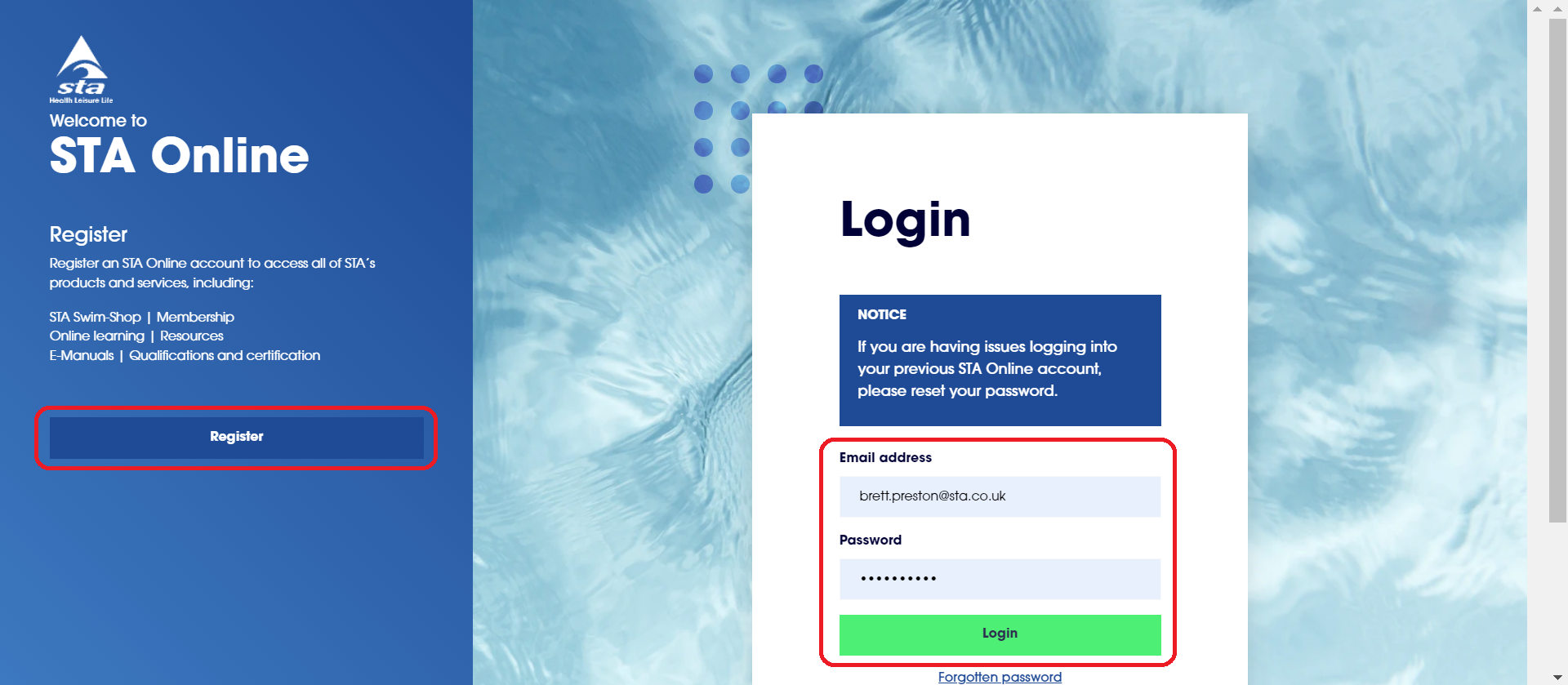 Need Help with Logging in or Registering an Account
Selecting Your Membership Package
Once you have successfully logged into your, or create a new, STA Online account you will be shown the Purchase Memberships screen. This screen will show all the membership packages available to you. It will also allow you to renew any expired membership packages you may have.
Clicking the Find Out More button will detail what benefits the specific package has to ensure the membership suits your needs.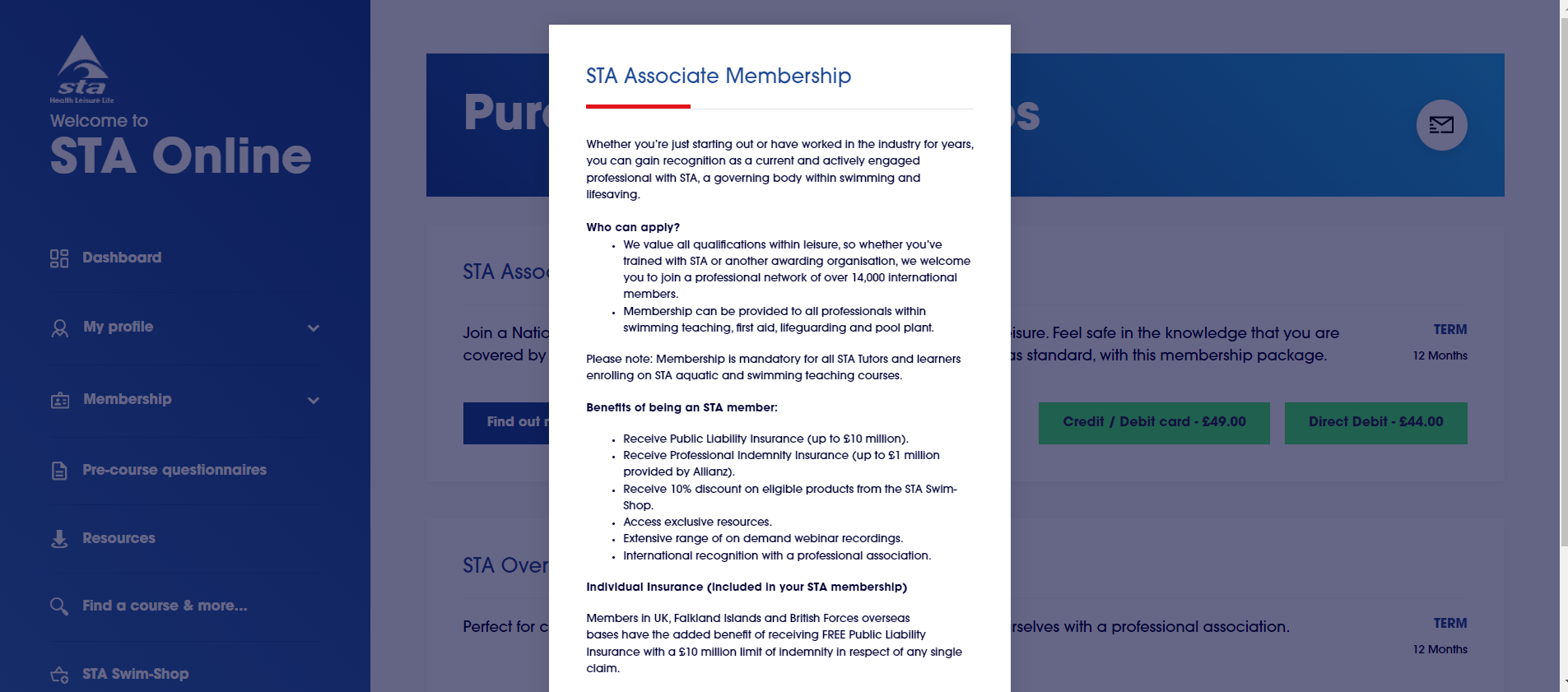 Each membership package will detail the following important information:
Term of membership (how long the membership lasts for);
Payment methods;
Price.
To continue, select the appropriate payment method.
Looking for Corporate Membership?
Some organisations have bespoke membership offerings depending on the contract they have with STA. If your organisation requires you to sign up to STA corporate membership please contact your line manager for a bespoke link to complete the sign up process.
Uploading Additional Information and Completing Payment
Some membership packages require supporting documents to be uploaded. Use the upload function below to add any documentation to your user record, held by STA.
Important
It is important to note that your membership or any associated benefits could be invalidated by not ensuring the necessary documentation (such as qualification certificates or witness statements) is sent to STA
You will also be asked if you require adding gift aid to your subscription. Membership subscriptions can be paid as a Gift Aid; this benefits STA but incurs no further cost to the member. If you would like to do this, please read the supported text to ensure you are eligible to do so.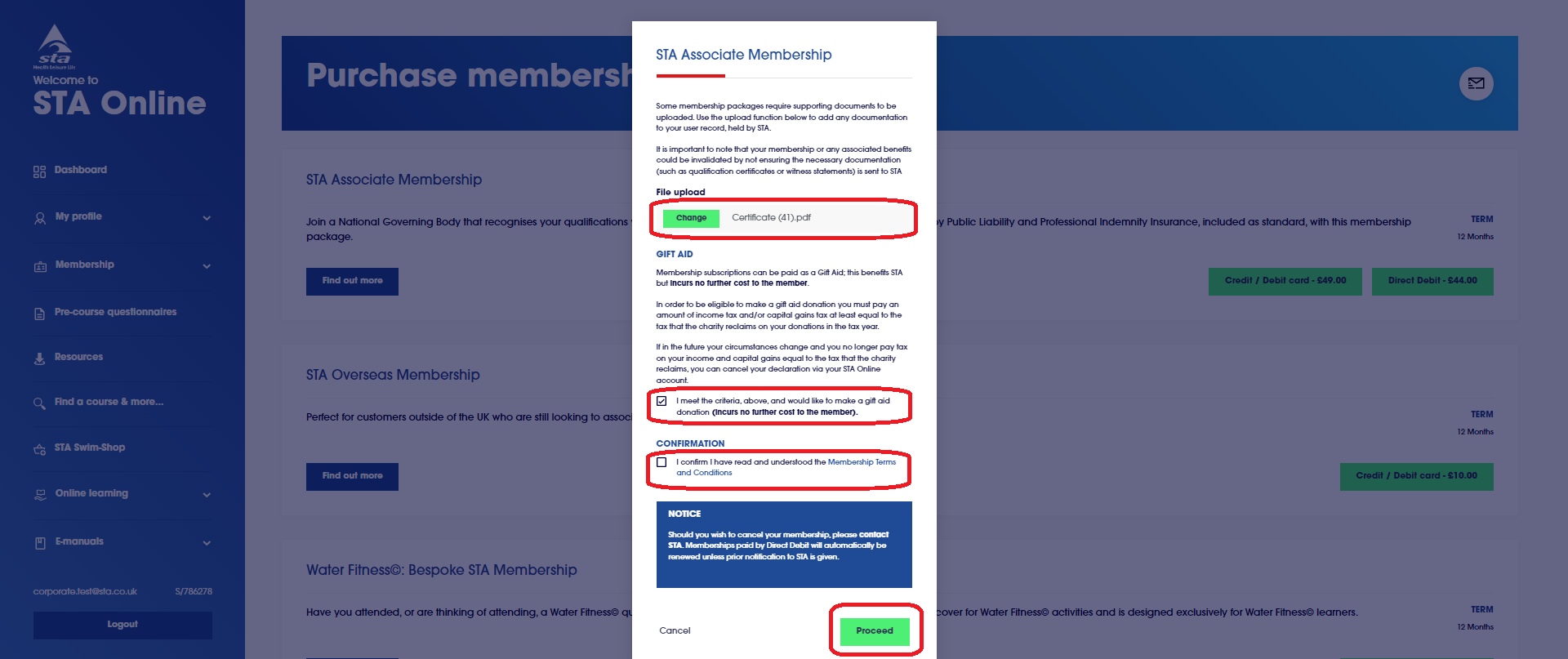 You are now required to confirm you have read and understood the STA Membership Terms and Conditions by checking the relevant box.
Clicking the Proceed button will take you to the payment screen requiring you to complete payment.
Accessing Your Certificate and Documents
Upon completing the payment process, you will be taken to the My Memberships page which is also accessible via the STA Online navigation menu at Memberships - My Memberships.
This page will show you all the different membership packages you hold, or have previously held, giving the following additional information:
Status of membership package (whether it is active or expired);
Start and end date of membership package;
Amount paid (inc payment method) for membership package;
Gift Aid toggle (allowing you to change your preferences if your circumstances change);
History (allowing you to view historical events regarding the membership package);
Download documents (allows you to download all supporting documentation for the membership package, including your membership certificate).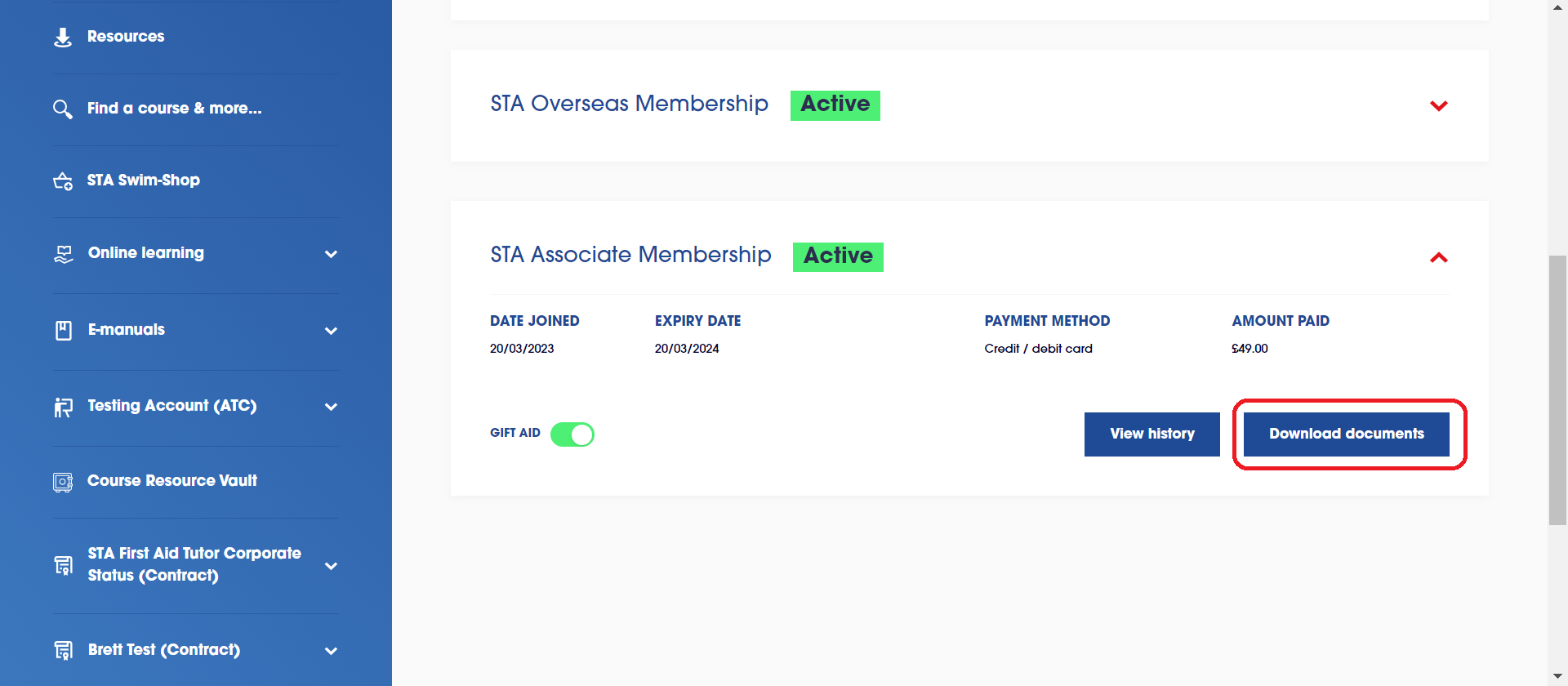 Membership resources (if this is a benefit provided within the membership package purchased) can be accessed by clicking the Resources navigation menu option.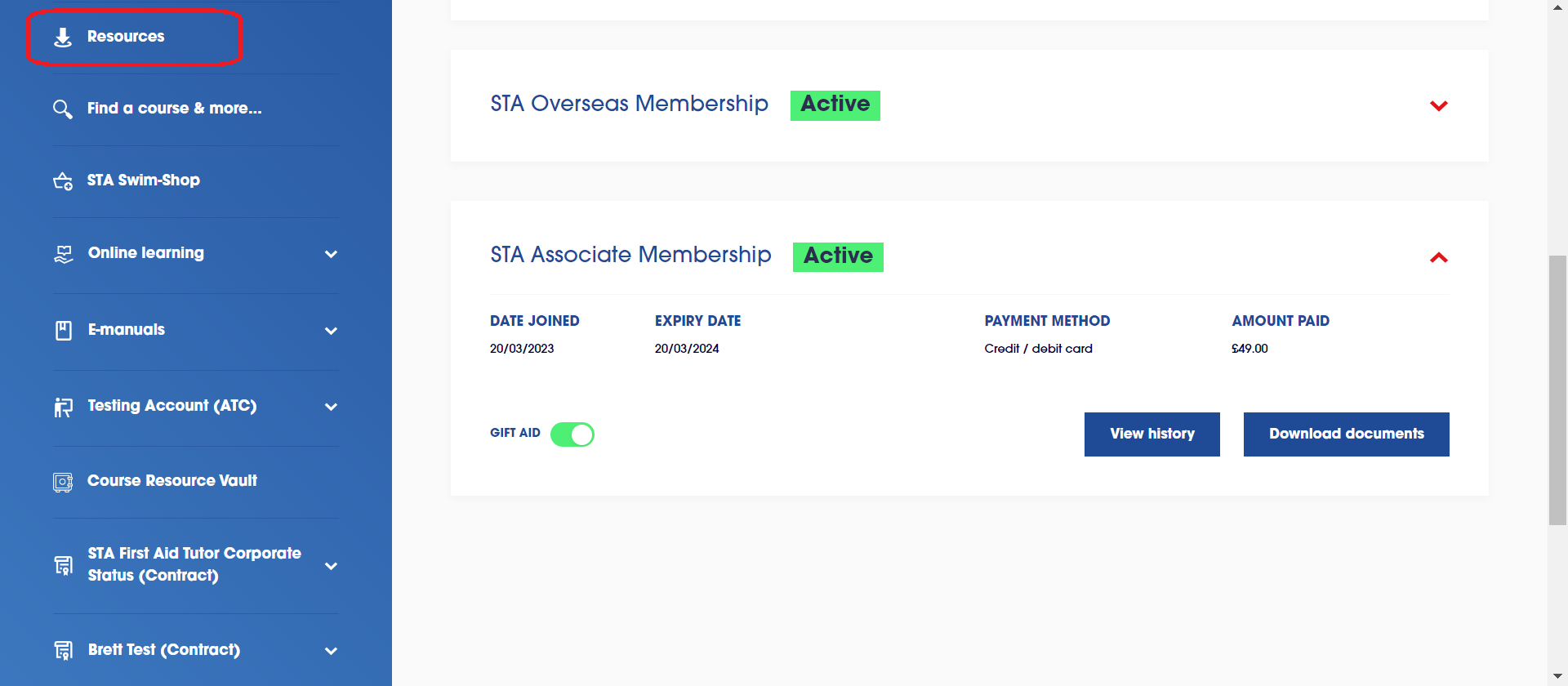 ---
Was this article helpful?
---