Share feedback
Thanks for sharing your feedback!
STA Online is the main portal available to all customers allowing access to all of STA's products and services. If you are having issues logging into STA Online it could be due to a number of different reasons, detailed below:
Incorrect Email Address or Password
If you enter an incorrect email address or password when logging in, you may be seeing the following error message when trying to log in: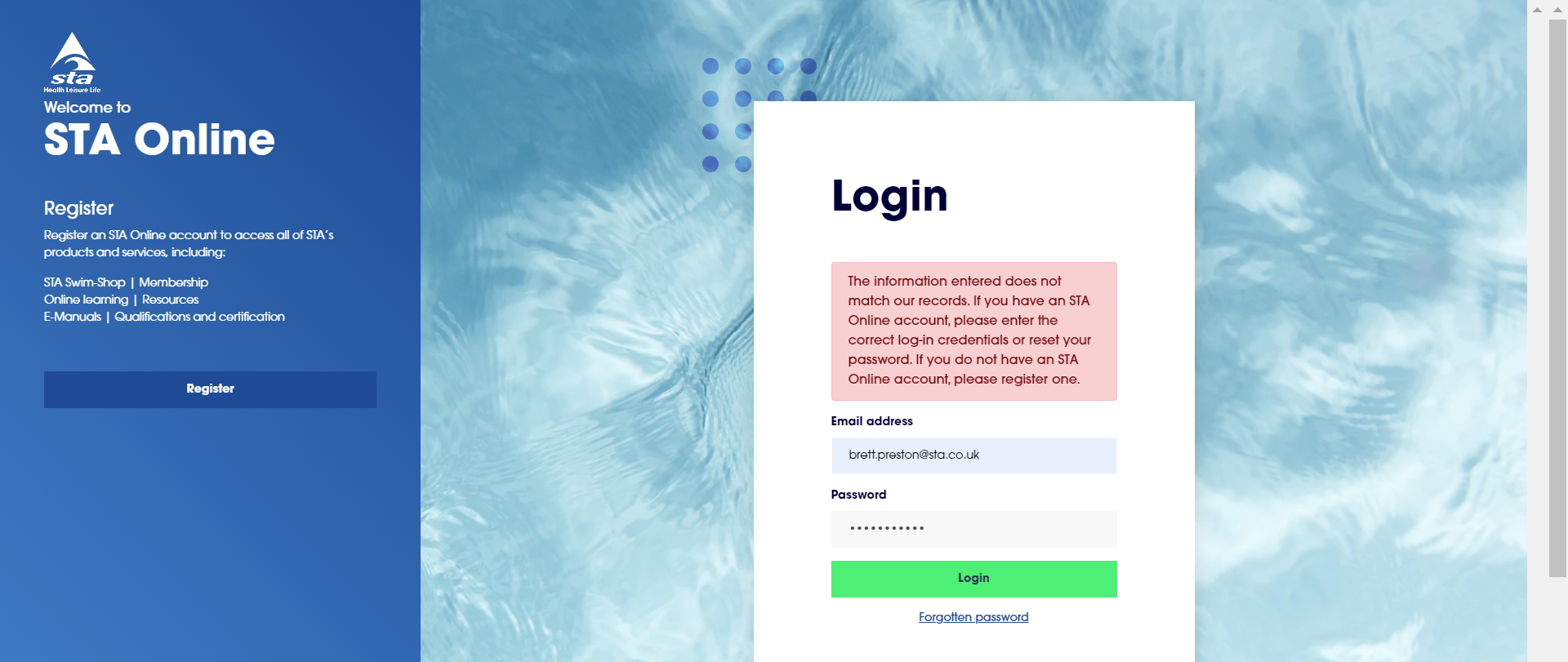 If this is the case, please check that:
You are using the correct email address;
You are entering the correct password;
You have an STA Online account.
Resetting Your Password
To reset your password, click the Forgotten Password link shown on the STA Online login page to request a new password by entering your email address. You will be emailed a link to enable you to setup a new password.
If you get presented with an error message stating 'The information entered does not match our records.' this suggests that you are using the incorrect email address to log in or you do not have an STA Online account.
Registering an STA Online Account
If you need to register an STA Online account, you can do so by clicking the Register button located on the STA Online login page. The following steps are required when registering your account:
Complete the fields shown on screen;
Verify your account registration by clicking the link within the verification email sent to your email address.
If you are being requested to enter your STA Membership / Learner number during registration, you can find where to find this here.
---
Was this article helpful?
---