Share feedback
Thanks for sharing your feedback!
Every customer gets assigned a reference number when they interact with one or more of STA's products and services. Customers may be required to enter this reference number when:
Registering an account on STA Online;
Accepting a course or online learning invite;
Validating an STA certificate.
STA will automatically try to match reference numbers when certain personal information, entered by customers when interacting with STA Online, matches the information we hold for them on our internal systems. Where this information cannot be verified, this is when customers may be requested to enter their reference number.
A customers refererence number can either be:
Their STA Membership number (if a member of STA);
Their learner number (if they have been registered onto an STA course and are not a member of STA);
Their cutomer number if none of the above are true.
Customers may not realise you have an STA reference number if you have been on a course with your employer in the past for example.
Reference numbers can be found on:
Email communications sent to customers from STA Online;
Course certificates;
Member certificates;
Above the 'Logout' button within customers' STA Online accounts.
Examples of reference numbers include:
For members: AM123456, GL123456, WG123456
For learners or general customers: S/123456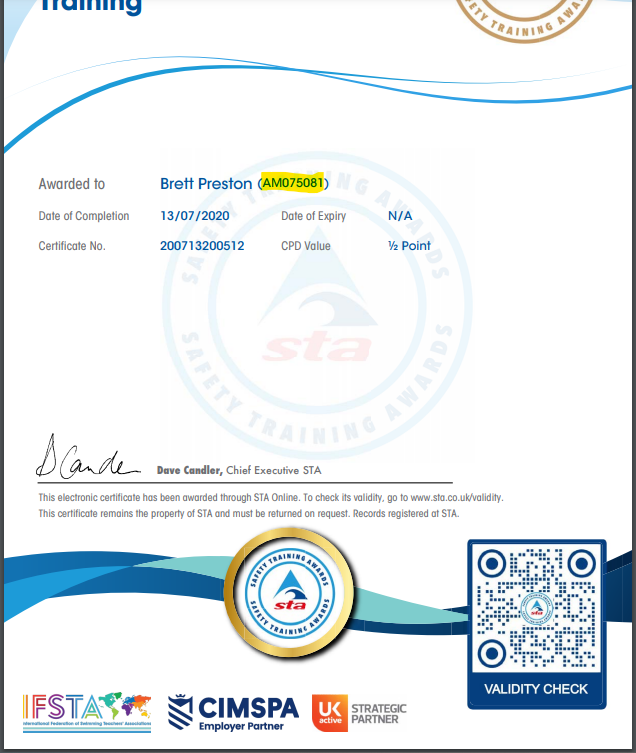 Still Having Issues?
If you cannot find your STA reference number, or if you think your STA Online account is registered to an incorrect or duplicate reference number,
contact STA
who will be able to assist you.
---
Was this article helpful?
---
What's Next