Share feedback
Thanks for sharing your feedback!
STA provide a Course Finder where you can search for a course in your area. Courses are ran through our Approved Training Centres (ATCs) and not directly through STA.
Navigate to the Course Finder at https://search.sta.co.uk/courses and select the category of course you are looking for.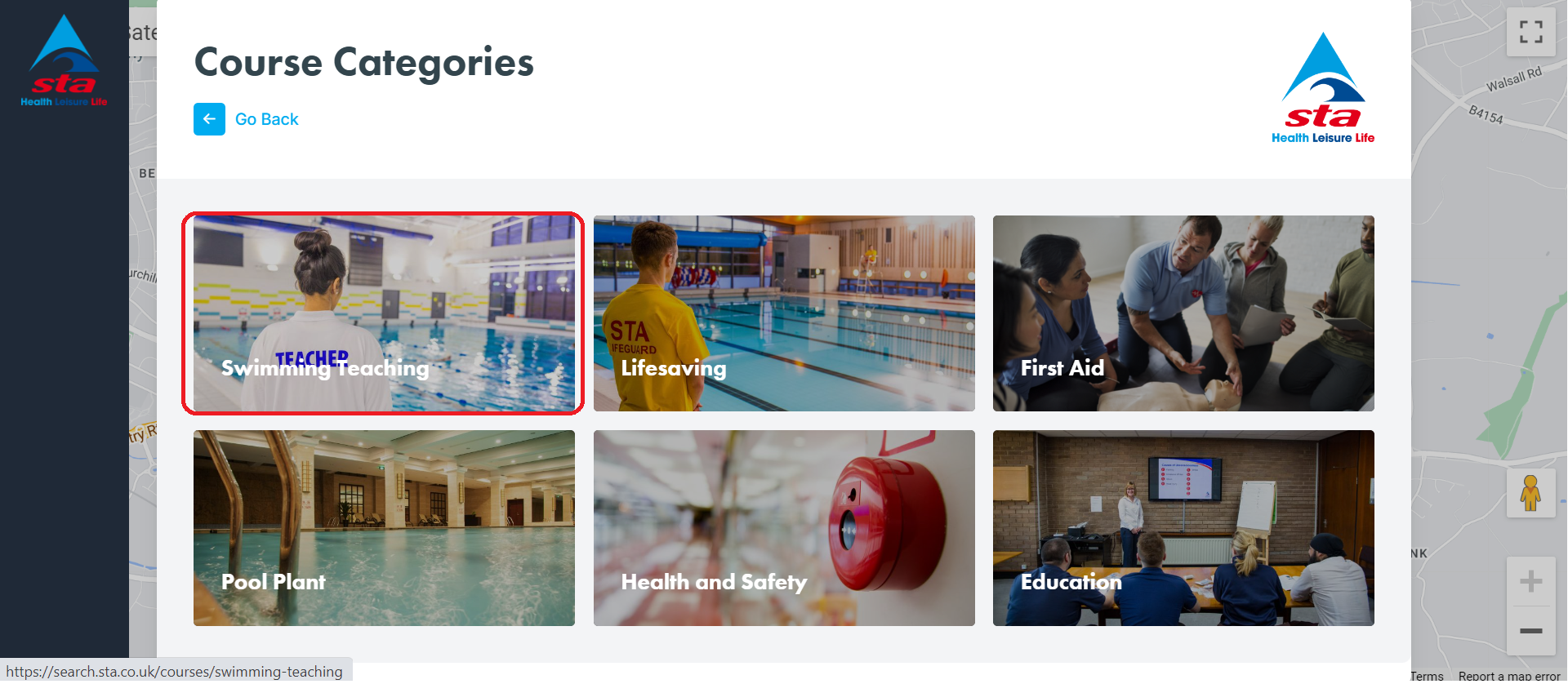 Next select the course or qualification you are wanting to find in your area.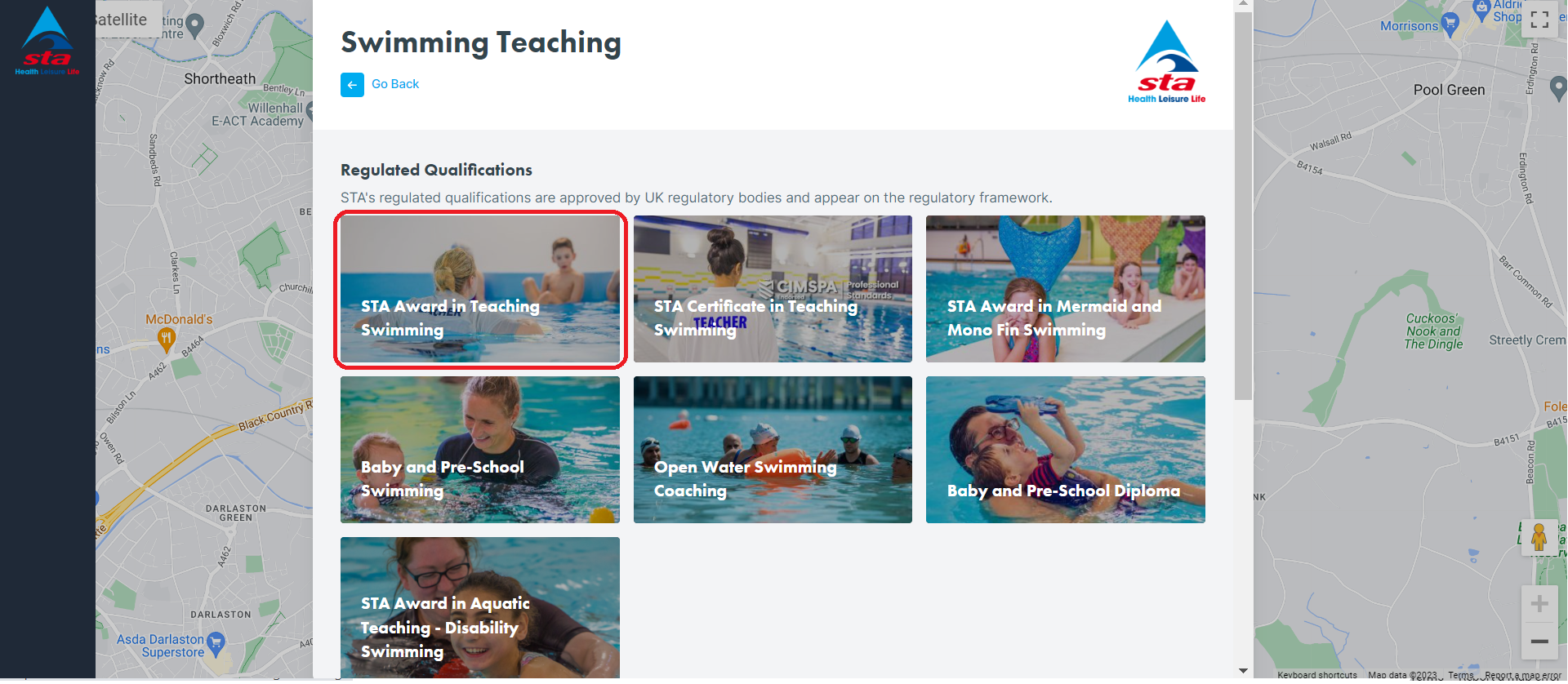 You will now be shown appropriate courses in the country you are located. To refine the search, enter a location to see more specific results.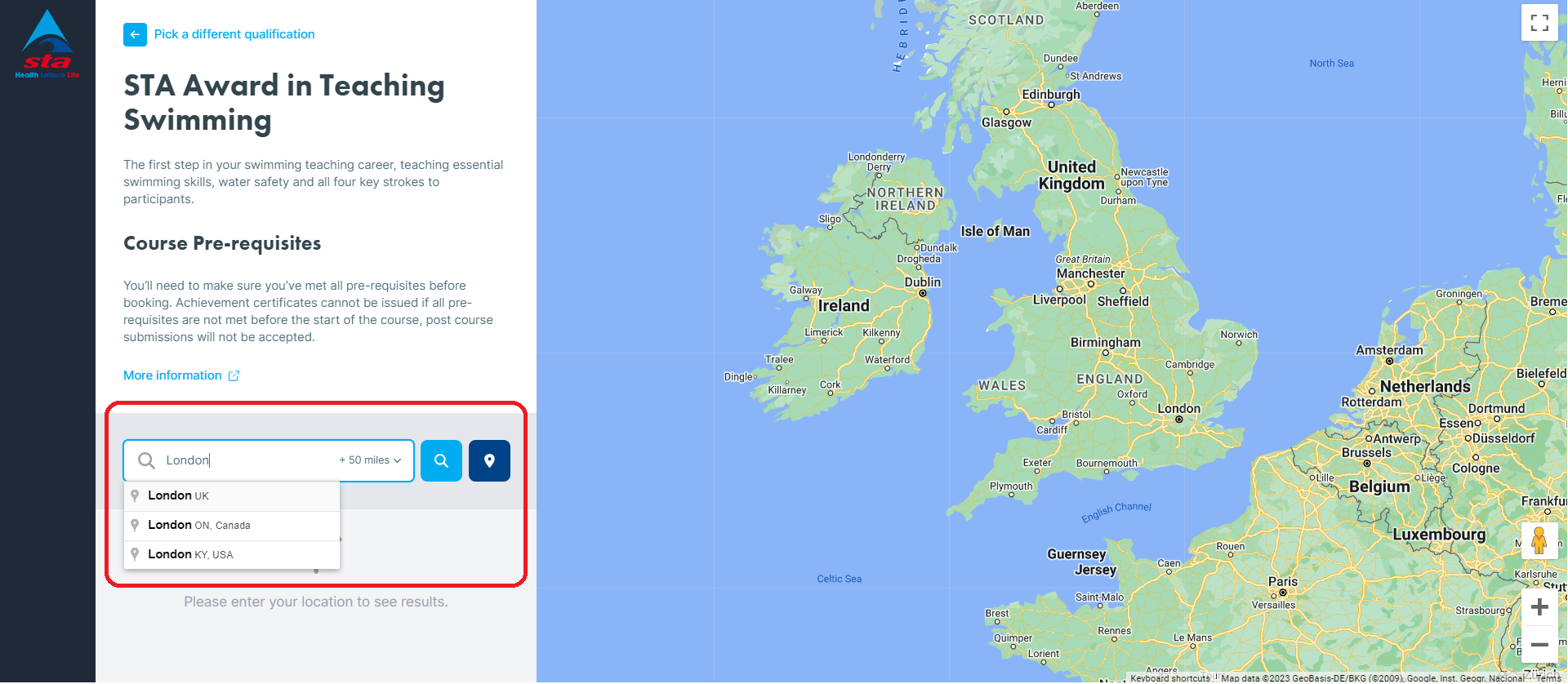 Appropriate results will be shown in tiles down the left hand side of the screen. Clicking a tile will open up further information on this course, including who you need to contact in order to book.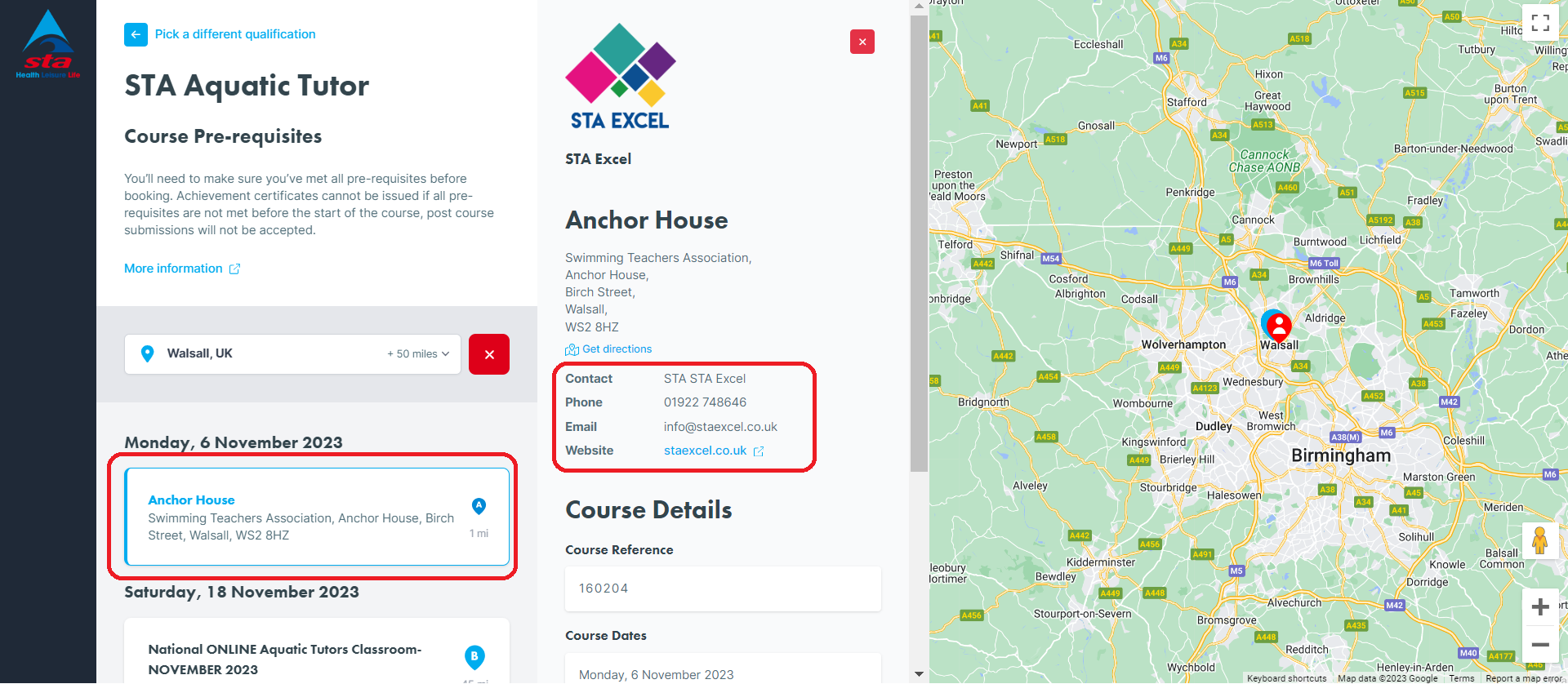 Can't Find a Suitable Course?
Please ensure you check back regularly as results are updated a number of times a day. STA do not have any additional information on courses not currently shown within the Course Search.
If there are still no courses suitable, you can search for an Approved Training Centre in your area, as they may be looking at organising a course in the future.
---
Was this article helpful?
---
What's Next